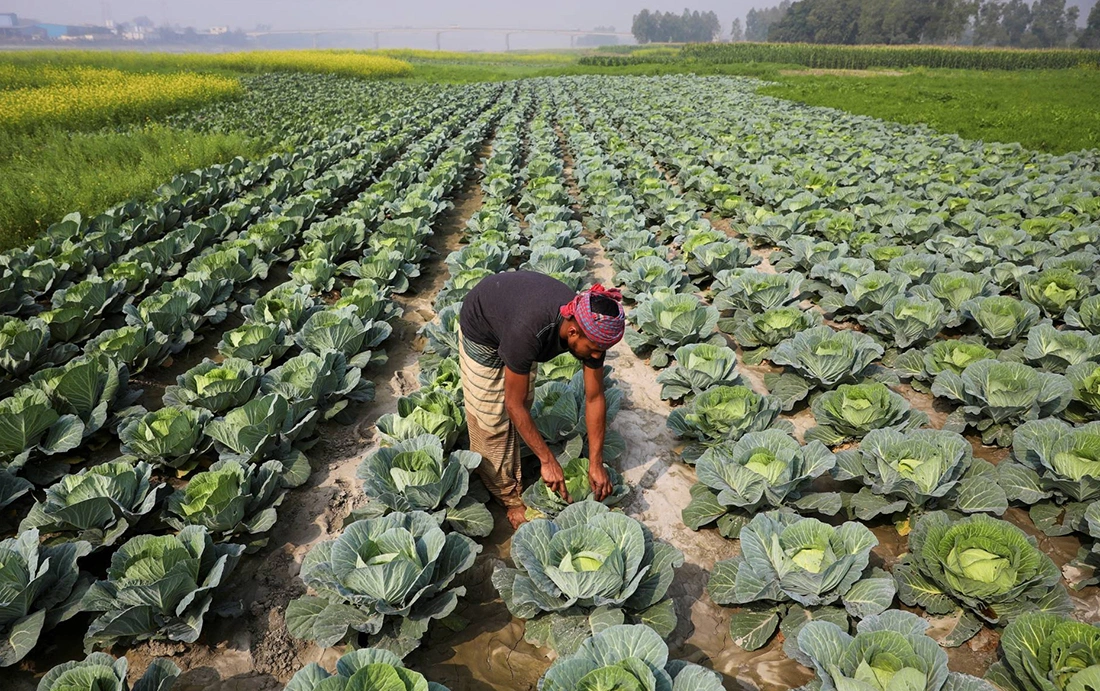 Crop Care Federation of India (CCFI) the oldest and the largest federation of Indian manufacturers and exporters with their manufacturing facilities on PAN India basis, has represented last week to Shri Vivek Johri, IRS, Chairman, Central Board of Indirect Taxes & Customs (CBIC) Department of Revenue, Ministry of Finance on the imperative need to relook at the existing custom duty structure on import of agrochemicals.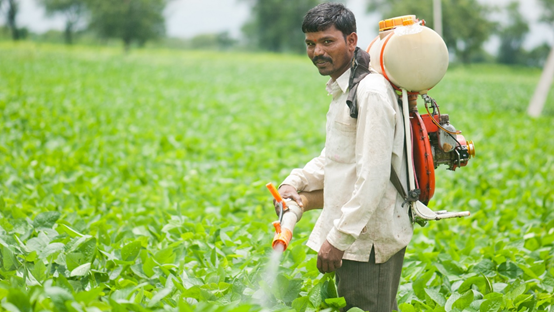 The CCFI has expressed its major apprehension that in spite of being a trade surplus Champion industry, there has been a major surge in agrochemical imports as evident from the figures below:

As it would be observed that there has been 37% surge in value of agrochemical imports in the last 2 years and 50% increase if compared with the imports with 2019-20 as base year.
Readymade formulations constitute almost 53% of the imports primarily by MNCs and traders for resale which needs to be stopped.
″CCFI has also expressed its concern as imported formulations generate nil employment, there is no value addition and we are unable to quantify the correct quality profile resulting in supply of substandard material. Indigenous manufacturers have the capacity and capability to produce most of these imported chemicals and save valuable foreign exchange in manufacturing intermediates, formulations and Technical at lower cost ranging from 50-87% as compared with imports″ stated Mr. Harish Mehta Senior Advisor, CCFI.
 
Presently, import tariffs for formulations are at the same level as that of the Technical grade i.e. both at 10% (Reference chapter 29 & 38 of Customs Tariff), resulting in no incentives for establishing manufacturing activities in India.  Import of formulation is mostly done by MNCs and traders who do not have their own or limited manufacturing facilities in India, depending mostly on tollers for just repacking, with their major plants in China or elsewhere.
 
The association strongly feels that any change in custom duty on import would not impact the farmers price as already the imported products are resold on exorbitant price 2 to 2.5 times more expensive as compared to manufacturing them in India and used mainly for resale at profits upto 200% by the importers.
 
″ CCFI members are crusaders of Government policy towards ″Atmanirbhar Bharat″ through Make in India. All the manufacturers have manufacturing plants with Research & Development facilities to make quality products meeting global specification resulting in Indian members accounting for over 80% of the exports to 130 countries earning valuable foreign exchange″ Mr Mehta explained.
 
The association had already represented to Nodal Ministries that import of Formulation without registering Technical is not permissible in several developed countries like USA, E.U, Brazil, Australia, Argentina and even China.
 
On the other hand a Formulation manufactured in a foreign country is neither monitored nor the Technical is checked for its quality. It is quite likely that a formulation may contain expired Technical. This is a huge risk to human/ animal health, environment and product efficacy.
 
Our RTI compilation found that 97.3% of the samples tested during last 5 years at accredited laboratories on all India basis met quality speculations.
 
Hon Agriculture minister Shri Narender Tomar  has confirmed in Lok sabha on 15th Sept 2020 (Parliamentary Question 390)  that out of  338282 samples  drawn  only 3971 were not  meeting specifications (The figure works out to be 1.171% of samples found substandard during last 5 years).
In conclusion CCFI has mentioned these surge in imports have resulted in severe injury to indigenous manufacturers which had to shut down operations and relieved factory workers. This has totally jeopardized the policy of Atmanirbhar Bharat by these clandestine imports.
 
Even during inter Ministerial meeting with Ministry of Chemicals & Fertilizers it was reiterated that there should be a delta of at least 10% in custom duty on import of Formulation and Technicals.
 
The association has always been pressing on an imposition of 30% duty on import of all ready made formulations and 20% custom duty on import of all Technical grades for agrochemical industry as Indian manufacturers have the technical capability and the unutilised capacity ~ 35% to manufacture in India.