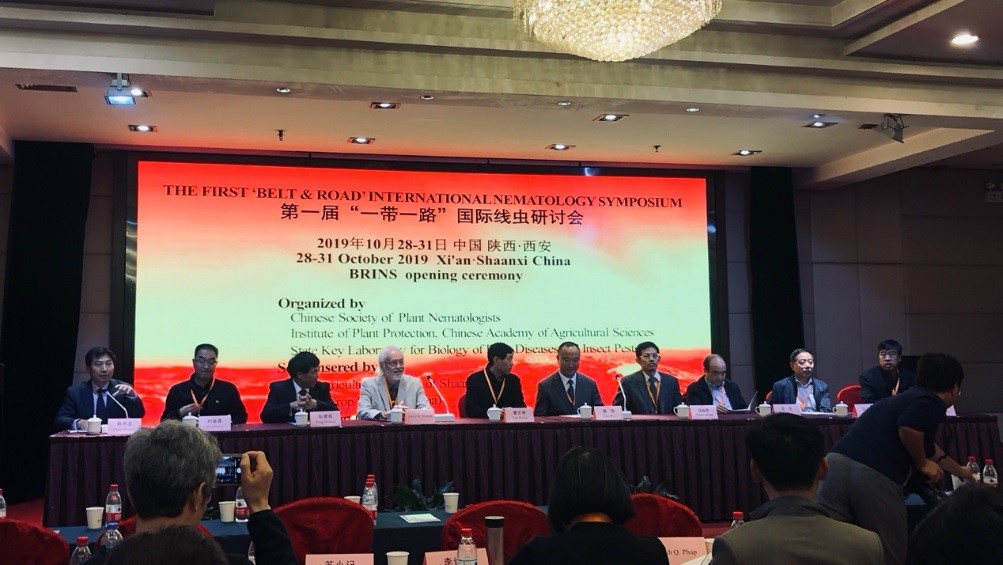 Prof. Deliang Peng, President of Chinese Society of Plant Nematologists delivered a speech at the opening ceremony.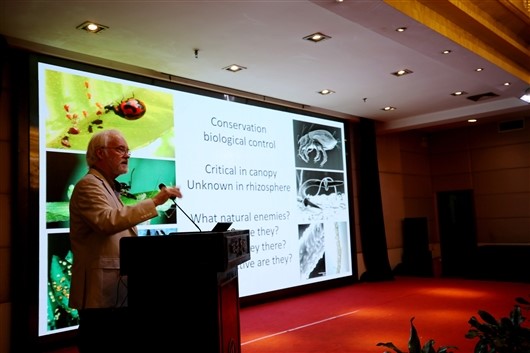 Prof. Larry W. Duncan, President of International Nematology Society gave a theme report
The symposium was held on the theme of "Exploring hotspots of nematode diseases theories and plant nematode control application worldwide, improving international nematology knowledge exchanges and cooperation in prevention and control of nematodes". Experts and scholars at the symposium exchanged abundant latest developments, technologies and achievements of nematology. They also discussed research hotspots and difficulties in plant nematode control and application technology. The professional experience exchanges contributed promotion to communication of methods, techniques and knowledge in researches and applied research among nematologists from the "Belt and Road" countries. Meanwhile, it also consolidated academic exchanges and cooperation among plant nematode researchers.
As the only Chinese company to participate in this symposium, BrightMart CropScience shared integrated solution for nematode control, demonstrating its national nematode popularization activities and innovative nematicides, which gained great compliments from nematologists. In addition, our advanced product 'Lanli' with innovative combination of agro-chemical with marine organisms was also highly complimented.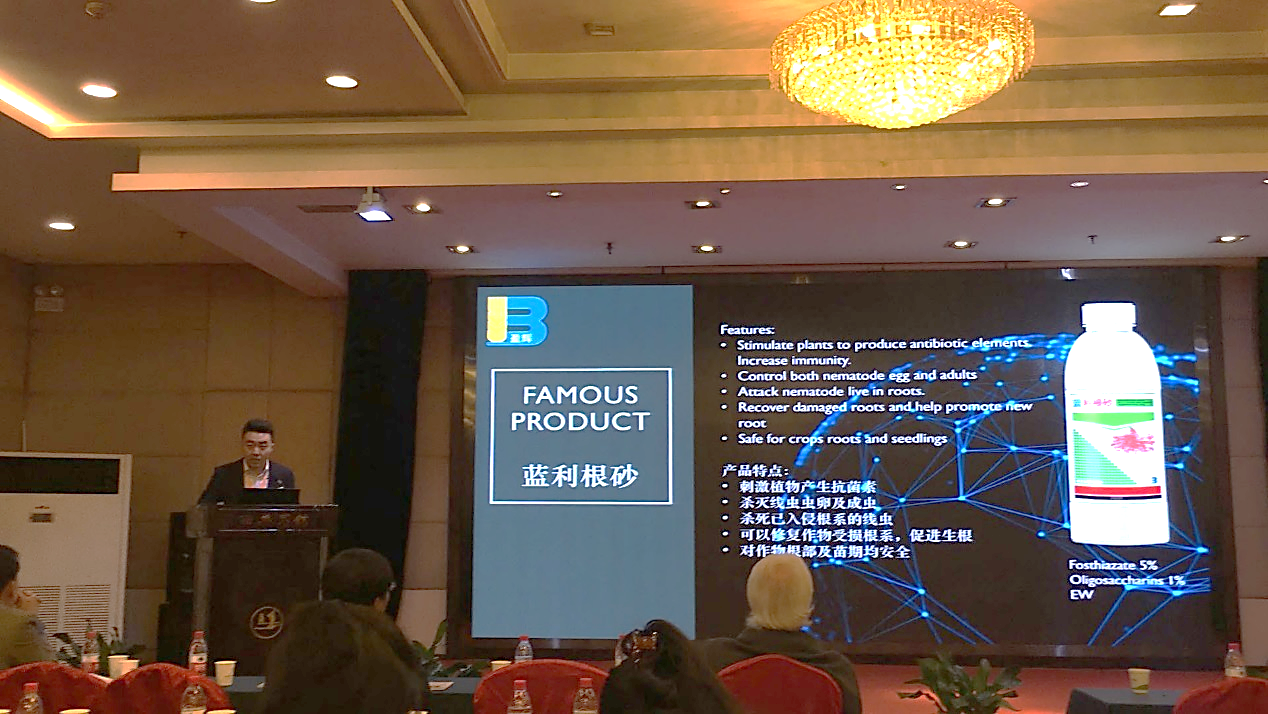 After the symposium, Mr. Ye Yuping, Chairman of BrightMart CropScience Co., Ltd and Prof. Larry W. Duncan, President of International Nematology Society conducted in-depth exchanges and discussions on topics such as technology innovation on global nematode control. Prof. Larry W. Duncan greatly commended BrightMart CropScience's achievements and researches. Prof. Larry W. Duncan also sincerely invited BrightMart CropSciencet to participate in the 6th International Nematology Symposium in France.

There are an estimated 500,000 species of nematodes in the world, and the number of species is only slightly less than that of insects. Plant nematodes are a major class of biological disasters that damage crops. In China, nematodes have caused huge losses on various food crops, such as wheat, rice, corn, soybeans, cotton, vegetables, flowers, and Chinese herbal medicines, etc.
According to estimations by the World Food and Agriculture Organization, the annual losses caused by nematodes in the world is around 175 billion US dollars. The annual loss of vegetables in China is about 20 billion RMB. Therefore, nematode control has become the primary mission of crop cultivation today.
BrightMart CropScience sees this symposium as an opportunity to gain wisdom and experience from international nematologists for better innovating on nematode control. At the same time, we will commit to providing better products and more professional technical guidance and services for our growers.