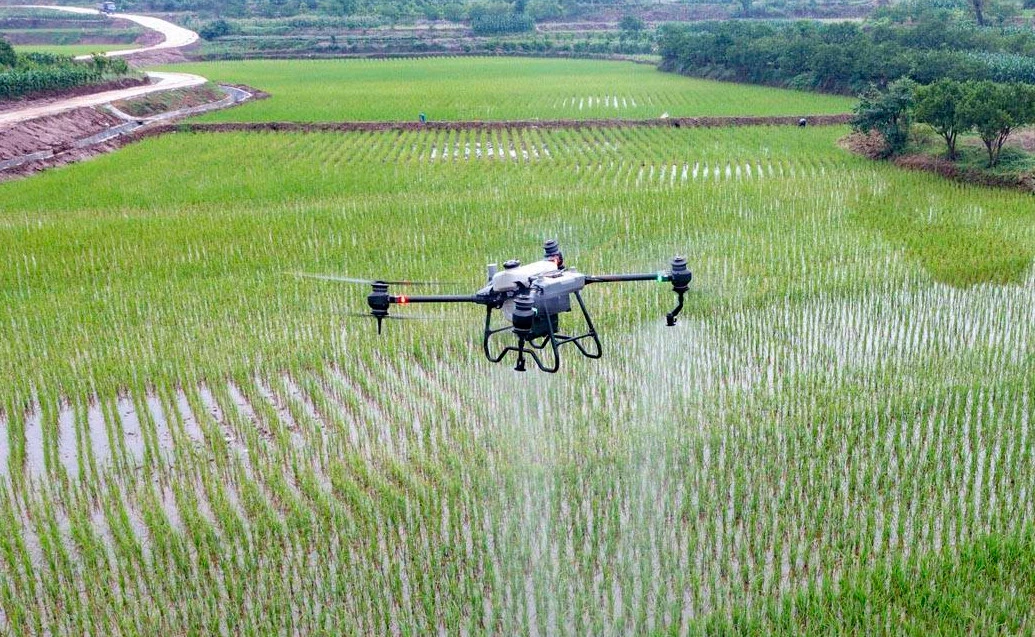 The initial phases of a three-year trial of drone technology is revealing promising signs that could help farmers target herbicides for blackgrass control and improve local water quality.
Ten arable farmers in Kent and West Sussex are trialling the Skippy Scout mobile app and drone system to target herbicide applications and cut costs.
The ultimate aim is to see whether it is possible to reduce pre-emergence herbicide use by monitoring crops and weeds over the three-year trial period.
It is sponsored by Southern Water, which is also working closely with local farmers in the River Beult catchment to see if the technology can improve water quality.
The trial began this year in two river catchments, where propyzamide and other herbicides have been detected in raw water monitoring.
Stephen Woodley, agronomist at Cowdray Home Farms in West Sussex, explains how the integration of the drone technology has allowed areas of poor crop establishment to be identified, mapped and recorded into a farm management program.
The Skippy Scout mobile app directs the drone to selected field points. The drone takes high resolution, leaf-level images and sends them back to the device.
The data is analysed to create a field report giving percentages of healthy crop, unhealthy crop and weed damage.
Mr Woodley says: ″This has allowed us to explore targeted herbicide applications including propyzamide on OSR, reducing cost and environmental risk and leaving the opportunity for spring cropping in failed areas.″
Zoe Fothergill, senior catchment management officer at Southern Water, says: ″The drone trial is already providing positive feedback from Western Rother farmers and their agronomists, who've used Skippy Scout to support cropping decisions and inform spray operations.
″The mapping has also been useful in comparing different break crops, supporting a more diverse rotation.″