'Huoli' has been launched in market for a year now. It has been favored by distributors, retailer and farmers. Its high-efficient effect helps them reduce lots of workload and save money to control weeds on field.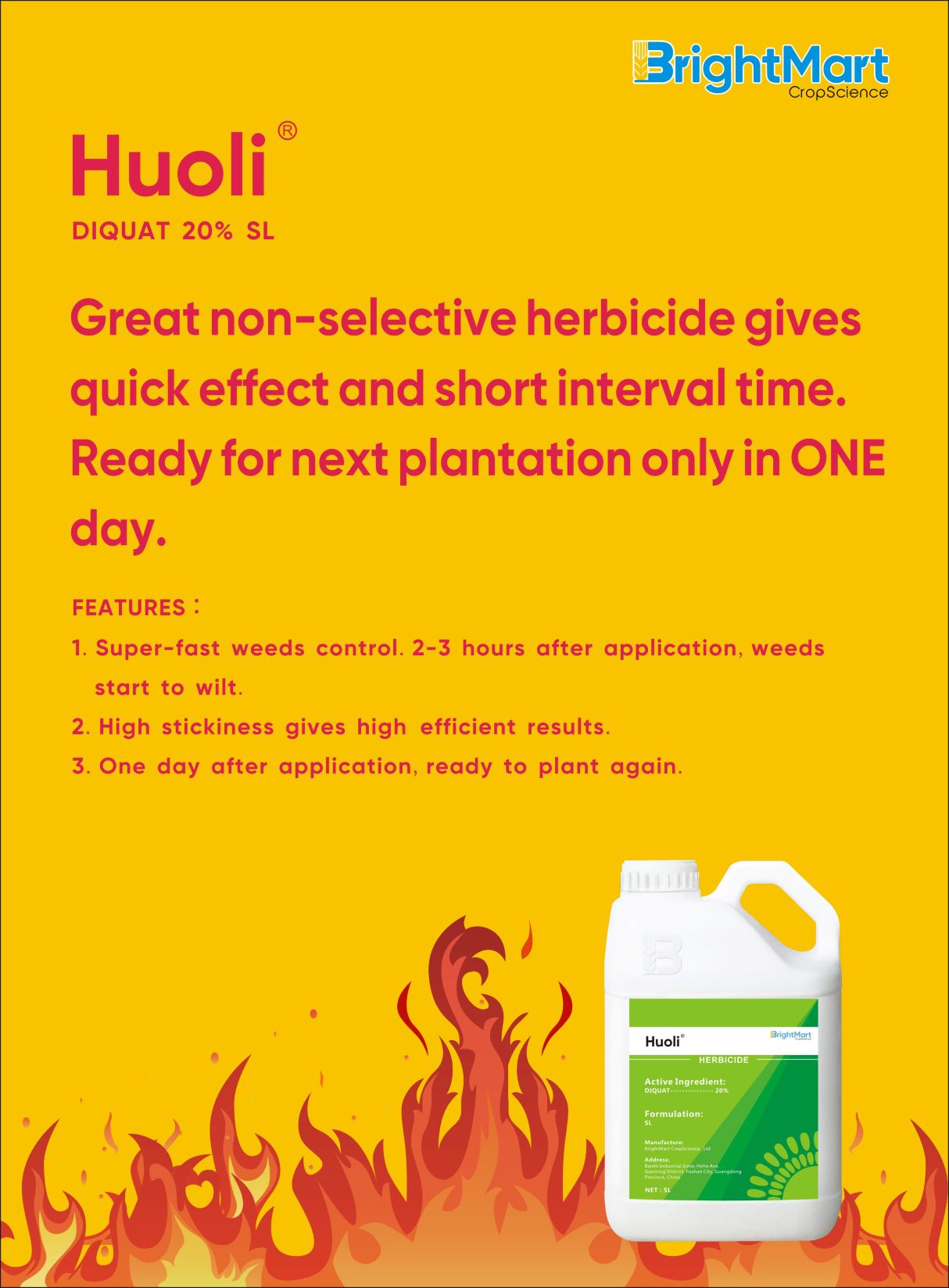 Here are some tips on Huoli application:
1. Evenly spray, and ensure that every part of each weed is applied.
2. It contributes better weeds controlling on sunny days.
3. 5 hours after application, the efficacy it not affected by the rain.
4.'Huoli' has better control effect on broad-leaf weeds than grass weeds. When the density of grass weeds is higher, farmers might can't thoroughly spray, it is recommended to mix Clethodim/Quizalofop-P/Haloxyfop-P (optional one) to eliminate weeds completely.
5.Try to avoid using turbid water to dilute 'Huoli', so as not to inhibit the effect.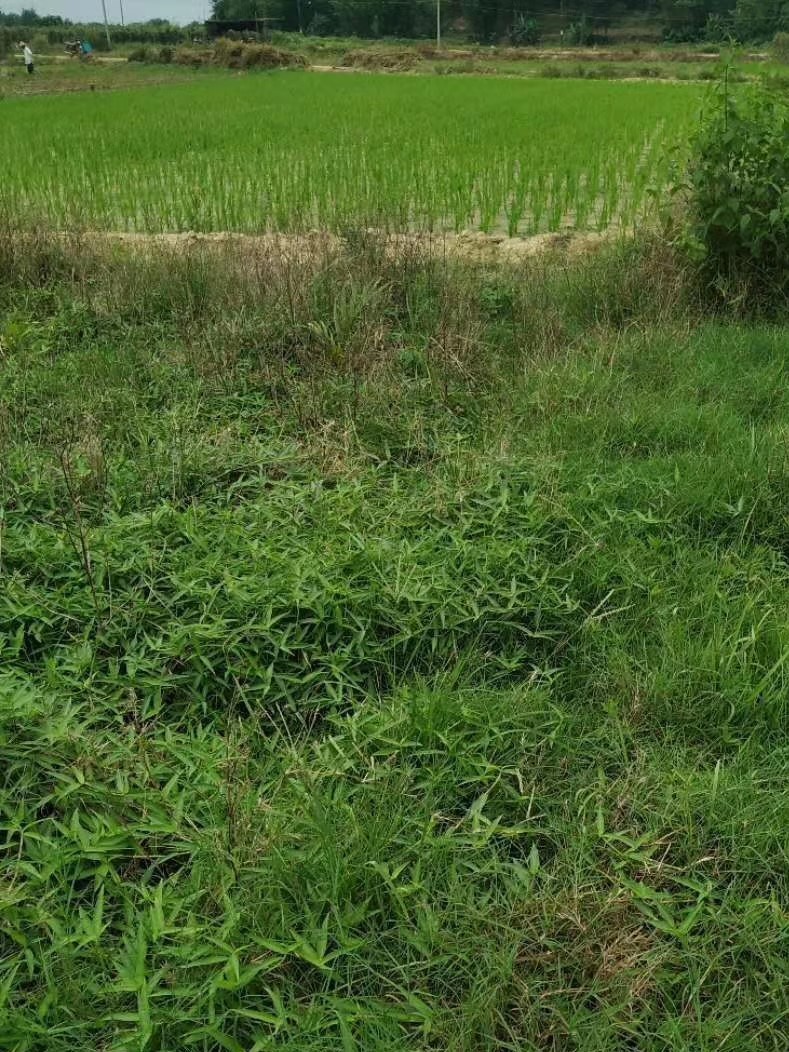 Before application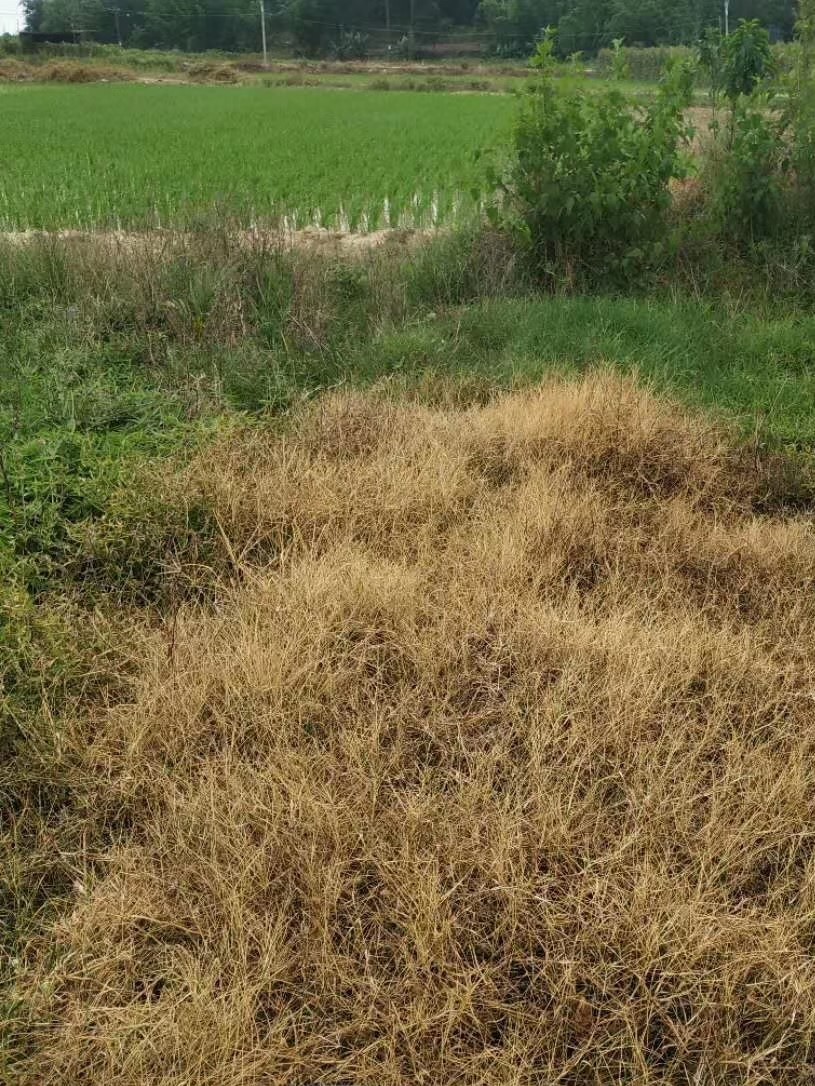 After application
Check treatment (Left): effect comparison with another herbicide contains Diquat. After application on rainy day, weeds were not affected.
1days after application with 'Huoli'(Right), weeds wilted.