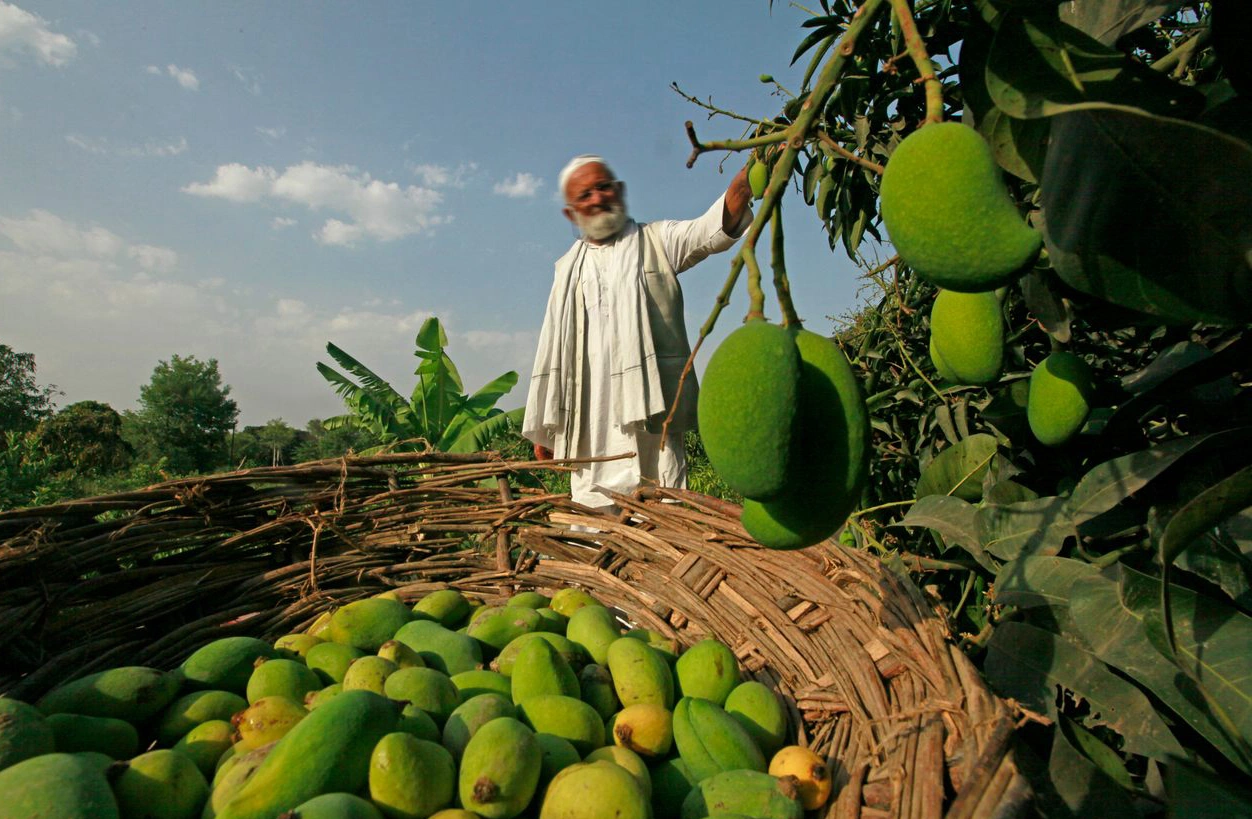 Many mango farmers in different districts in the State have suffered a double blow due to pest attacks, unseasonal rains and hailstorm this season.
Summer is here already and mango lovers may have to shell out extra for relishing the fruit this season as farmers appear to be not excited about the yield.
Many farmers in Wanaparthy, Kolhapur, Nagar Kurnool, Sangareddy, Vikarabad, Jagitial and other areas are worried that the yield might come down by at least 20 to 30 per cent. Moreover, last year mango was cultivated in 3.07 lakh acres and this year it is cultivated in 2.89 lakh acres.
The season started off on a positive note. The day temperatures increased steadily since January and going by the flowering, there were high expectations over the yield.
However, due to pest attacks (black thrips), the flower to fruit conversion was hit badly, said Shiva Shankar, a mango farmer from Kolhapur, which is popular for Beneshan variety.
Complaining about similar pest attack, Praveen Reddy, a farmer from Wanaparthy said the yield in his farm could come down from 20 tonnes to 15 tonnes this season.
In other areas, farmers though were not troubled largely due to pest attacks but have suffered considerable losses because of rains and hailstorm last week. In places like Sangareddy, Vikarabad, Medak and parts of erstwhile Warangal, mango farms were badly affected.
Horticulture department officials also said farmers reported large scale flowering since January across the State. Considering the farmers reports, 14 lakh metric tonnes production was estimated this year, compared to last year's production of 10.23 lakh metric tonnes production.
However, due to the severe rains and hailstorm last week, farmers have reported huge losses. Teams have been sent to different districts to assess the crop loss and submit a detailed report, said a senior official from Horticulture department.
Interestingly, of the 10 to 12 lakh metric tonnes of mango production in the State, only 19,000 to 20,000 tonnes is consumed in domestic markets and the rest is exported to abroad.
Beneshan and Himayath varieties from Telangana were very popular in northern States. These apart, they were exported to Gulf countries, China, Australia and other countries as well, the official said.