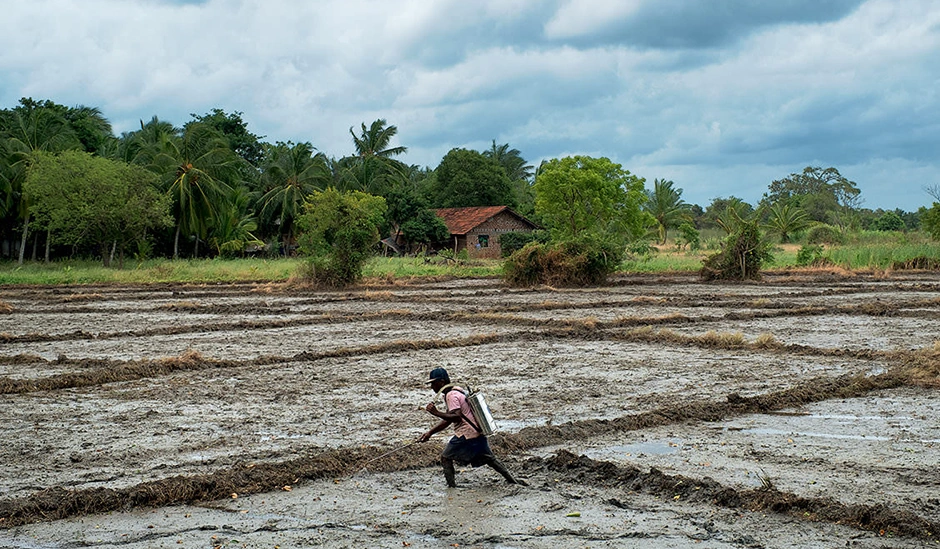 All pesticide companies have agreed to reduce the prices of all herbicides and insecticides by 20 percent, and to provide discounts of up to 40 percent on certain pesticides.
A discussion was held on April 3 at the Ministry of Agriculture under the chairmanship of the Minister of Agriculture, Mr. Mahinda Amaraweera, to reduce the prices of insecticides and herbicides in this year's Yala season.
Secretary of the Ministry of Agriculture, Gunadasa Samarasinghe, Commissioner General of Agriculture, Registrar of Pesticides and representatives of all the companies that sell pesticides in the country participated in this discussion.
The minister clarified the facts regarding the relief measures taken by the government to reduce the production costs of the farmers as the production costs are currently high. Also, the minister made a request to take steps to reduce the prices of all insecticides and herbicides sold in this country during the Yala season to a level that can be felt by the farmers.
He pointed out that prices can be reduced due to activities such as drop in prices of insecticides and herbicides in the world market, the strengthening of the rupee against the dollar and the release of dollars by the government for import needs.
Taking these facts into consideration, all the companies agreed to reduce the prices of all herbicides and insecticides by 20 percent, and to provide up to 40 percent discount on the prices of certain pesticides.
It was also decided to speed up the raids against the smuggling of pesticides into the country and get the support of the Navy for that.
Minister Mahinda Amaraweera instructed the Registrar General of Pesticide to ban the license of the establishments that sell substandard pesticides and to speed up the amendments to increase the penalties that can be given under the Pesticides Act.
For the first time, it has been decided to cultivate an additional season after the Yala season this year, so the amount of herbicides and insecticides sold will increase. The minister also emphasized that the concessions to be given by the companies should be increased.