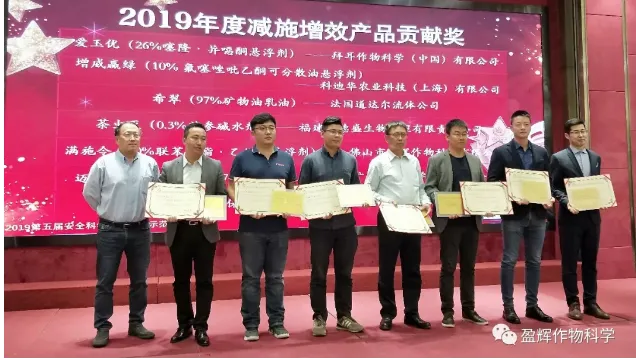 On November 21th 2019, 'The Fifth Selection Conference for Pesticide Demonstration Enterprise and Excellent Pioneers' was successfully held by China Crop Protection Industry Association. Our acaricide 'Almiti PRO' standing out from numerous products, highly complimented with award at '2019 Contribution Award' for acaricide/miticide application dosage reducing
and effect enhancing.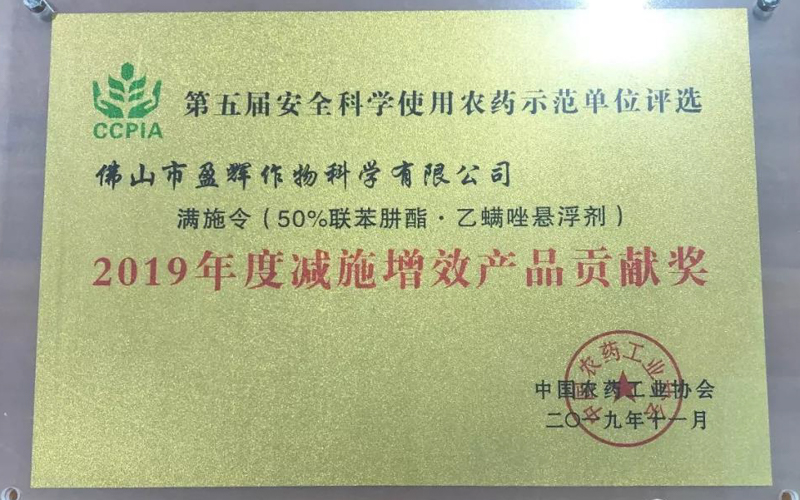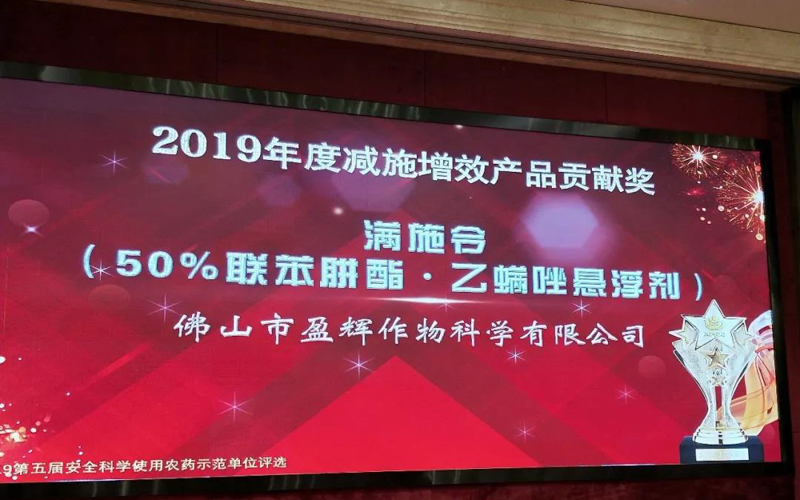 Almiti PRO provides mites control for long term, with Bifenazate 30% + Etoxazole 20% in a suspension formulation to decrease dosage of acaricide/miticide. Since its launch to market in 2018, it has been applied in more than 34,000 Ha across the country, and its effects have been high commended by growers!
Features of Almiti PRO:
1. Safe for crops and environmental friendly.
2. Added with penetrating agent and spreader, effectively reduces acaricide/miticides dosage.
3. Contributes excellent and long-lasting control on mites eggs, mites nymphs and mites adults.